December was a busy month for many of us.  It started with our Rave Reviews Book Club's first Virtual Book Conference, which gave me a wonderful opportunity to get to know many of the RRBC authors and their work better.  Had it not been for the extension which our President, Nonnie Jules and her team gave, I would not have managed to visit all the Author Booths. For me personally, the Conference could have  continued for at least another week – just to be able to listen to all the discourses and have time to chat more than once to fellow club members. But there's always next year!
Later during the month, I also read a few books on my ever-growing TBRList.  The first one was Micki Peluso's poignant and truly memorable memoir called, AND THE WHIPPOORWILL SANG.  She gives an honest look into her life, beginning as a young bride until the terrible time of great loss which she and her family experienced because of a drunken driver. It took me a few weeks to assimilate the enormity of Mickie's story, which I highly recommend if you enjoy reading memoirs, but also if you want to have that indescribable I'm-glad-I-took-the-time-to-read-this-memoir feeling, which helps me to face some of life's challenges with renewed zeal.
Here follows my review called:
Format: Kindle Edition Verified Purchase
I looked forward to reading this book, because my sister and my brother-in-law had lost four friends in one night to the acts of a drunken driver. This accident left six orphans behind and my sister and my brother-in-law would forever remember their anniversary, the 20th of September, as the day two sets of good parents lost their lives to a drunken driver.
This is a book which needs to be read by anyone who ever had the audacity to get in behind a wheel and drive under the influence of alcohol. There is just no excuse and hopefully more and more countries will enforce legislation to impose maximum sentence on those who think it's okay to destroy others' lives in such a callous manner.I loved that the author had the courage to write her story. She has a wonderful engaging style of writing, clear crisp dialogues and writes with brutal honesty when describing her feelings throughout the book.My only negative comment, if it even can be viewed as such, is that I sometimes battled to keep up with her flashback style of writing. But then, that is how a memoir works – one does not really think chronologically, but sees everything at once. Successfully writing a such a work such as this takes real skill and in my opinion the author succeeded. Thus I recommend this memoir as a worthy read.
Author, Micki Peluso Biography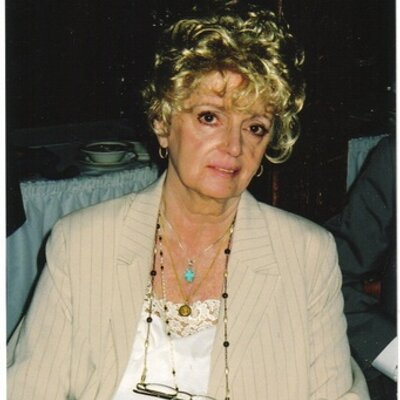 I have written since I learned to hold a pencil. But life interfered with serious writing until a tragedy struck my family. This time I took up the pen and wrote as a catharsis to my grief–where spoken words failed, written words helped heal my wounded soul.
My first short story of the incident was published in Victimology:an International Journal, launching a career in journalism. When writing for newspapers there were no more rejections, a nice surprise. I became a staff freelance writer for a bi-weekly award winning newspaper and freelance slice of life writer for my local paper, serving a city of 600,000 people. The diversity of writing for newspapers let me experiment in many areas of writing from essays, commentaries, interviews, humor, pathos, analogy, and short fiction.
I have recently published my first non-fiction book, . . .AND THE WHIPPOORWILL SANG, dedicated to the one I lost. Published by LspDigital, it is a funny, poignant celebration of life rather than a eulogy of death. My newly released children's book, 'The Cat Who Wanted a Dog' is a coloring and illustrated book for ages from 4-9 years old. I love writing short stories, my favorite category, which has culminated into a collection of slice of life, humor, and multi-genre short fiction and non-fiction, called, 'Don't Pluck the Duck' due to be released in December, 2016.
Thank you for popping by and don't forget to READ/COMMENT/FOLLOW should you feel so inclined.
 All the best for 2017!